Various Type Of Tents Knowledge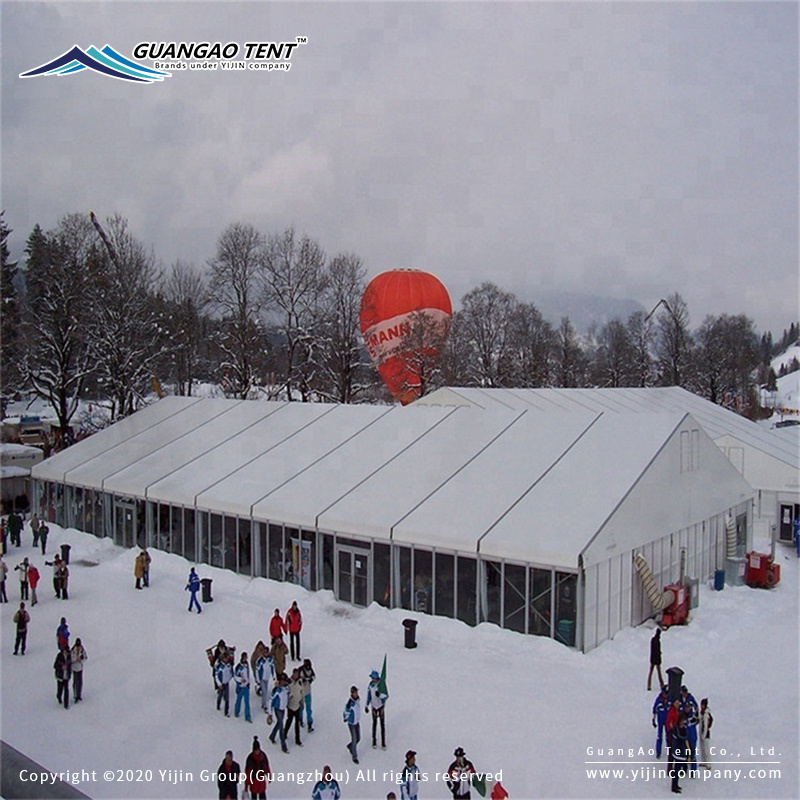 Can the party tent be used in cold areas for a long time?
Tuesday, 15 December 2020

0

462

0
With the improvement of the marquee tent material, the aluminum frame span tent have longer service life and sufficient safety. But the northern area have heavy snow in the winter time, so some customer worry about the safety of the clear span tent. Therefore, does the marquee tent can be used in the cold area for long time?
First to see the exiting problems of the party tent in cold area:
1. The temperature is pretty low in the cold area of winter season, normally the temperature is in the minus state, So how the tent to keep warm?
2. Snowing weather often occurs in cold areas, and the wind is strong, can the tents be able to withstand such strong wind and heavy snow load?
Even face to the heavy snow area, we still have the special solution to solve this problem:
1. Insulation measures: For the northern cold area, we do have the relative solution to resist the cold. We would suggest the client to add a layer of insulation cotton and elastic fabric. If it is the warehouse tent, we can add the rock wool sandwich walls around to seal. The sandwich walls can enhance the insulation effect, then use the heater or Air conditioner equipment to keep the tent thermal effect.
2. Snow-load, wind resistance measures: Normal aluminium frame tent can resist 8-10 level typhoon. If the tents are used at the heavy snow areas, we can design the high pitch roof tent, such as the curve tent, geodesic dome tent: the snow will fall down naturally, that can solve the snow loading problem, and the geodesic dome tent can withstand 1m thickness snow!
Beside the shape of the tent, for the heavy snow area, we also can choose the bigger and thicker frame profile. These also can enhance the tent wind resistance and snow loading ability. Of course, this also will increase the tent cost.
If only occasional heavy snow situation, judged by our engineer about the safety, we also can use the normal frame profile, and then do some strengthening measures for the tent, such as the fixing measure, cross bars, and cross steel cables etc.. These can enhance the stability and safety of the tent, but also more affordable!

Your cart is currently empty.