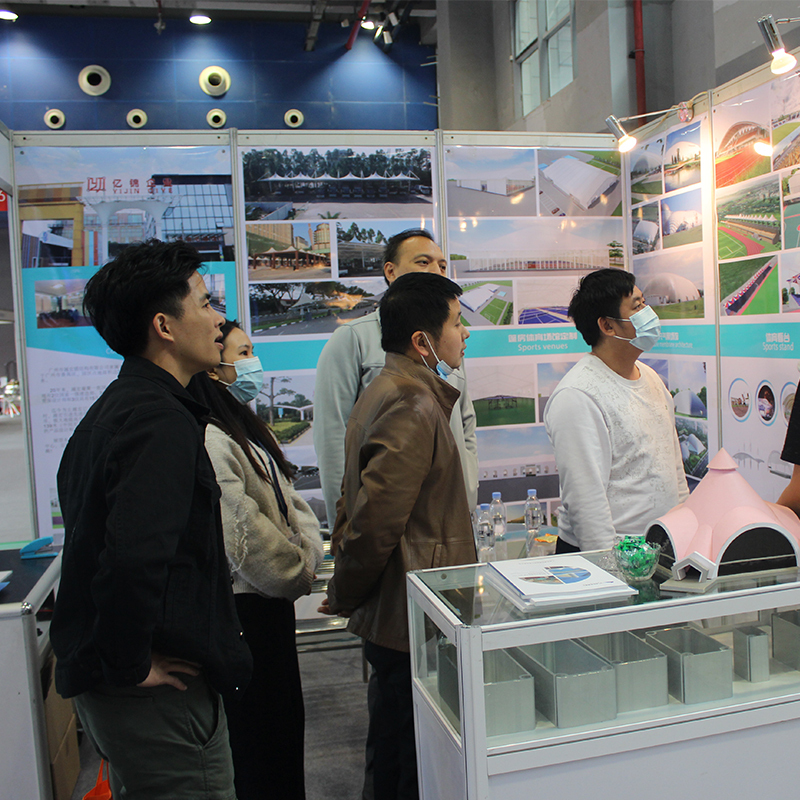 Yuehong Participated in the 17th International Sporting Goods Fair
Thursday, 31 December 2020

0

159

0
From December 26th to 28th, 2020, Guangzhou Yuehong Membrane Structure Engineering Co., Ltd. participated in the 21st Guangdong International Products Fair and the 17th Guangdong-Hong Kong-Macao International Sporting Goods Fair. With the theme of "Smart Sports, Innovative Development", this sports expo covers sports facilities, ball sports, outdoor sports, fitness rehabilitation, sports technology and other sports-related products.

Yuehong membrane structure showed the audience many large domestic cases, including basketball court membrane structure,swimming pool membrane structure, volleyball membrane structure, baseball membrane structure, and sports stand membrane structure. A large number of buyers sighed against Yuehong's technology. . Membrane structure is currently a very popular sports building. The membrane material used has good flame retardancy and high temperature resistance. Because of its light weight, flexible structure and large deformation capacity, it has good seismic performance.
Yuehong has more than 20 years of experience in the membrane structure construction industry. It has a national-level architect, designer, installation team, and after-sales team. As long as you need, we can also provide on-site assembly, painting and construction.

Your cart is currently empty.